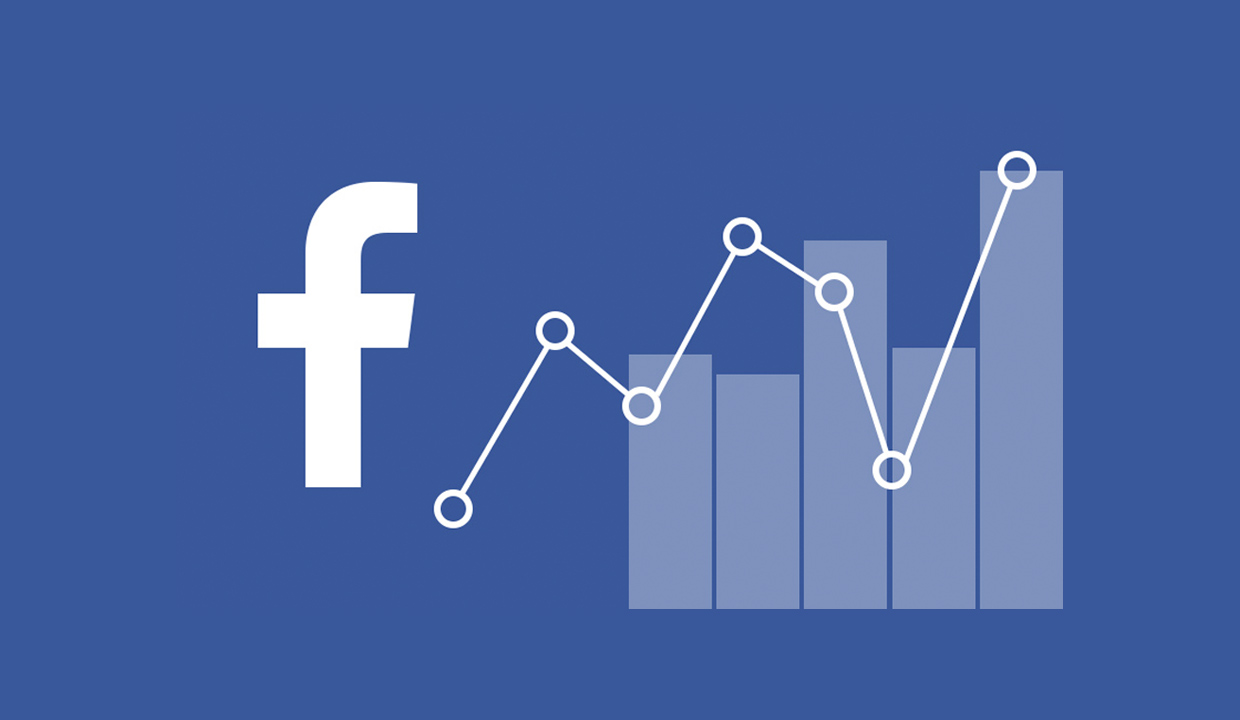 Increasing conversions on Facebook can not be done without analytics – some of the planned limits you set need to be constantly compared with the intermediate results. Facebook "statistics" show only the main indicators and they may not be enough for an in-depth analysis of the current situation. Special analytical services will tell you more about this.
Facebook Analytics
The free service has no common statistics. He specializes in advertising campaigns on Facebook: working simultaneously with bots in Messenger and browsing Facebook pages, he shows patterns of user behavior and activity. It analyzes behavior by purpose: for example, which post gets the most likes or which post has the most views.
Service pluses:
You can make a convenient widget with indicators that are important and customize the interface yourself;
There are over 1000 individually configured targets;
Each important event (noted by the user) is displayed in push notifications;
Does not "fix" only on Facebook itself, analyzes its other advertising capabilities – bots and games;
Accounts are automatically added according to the specified parameters, within the account – user segmentation according to selected criteria.
Disadvantages of the service:
It will be difficult for beginners to understand the interface;
The information in the "Help" section is not translated into a foreign language or Russian.
AgoraPulse Barometer
Another free AgoraPulse service with barometer app. The main function of the service itself is to schedule the publication of delayed posts and to coordinate the work of several accounts. But the barometer app does the analytics and compares the Facebook page to its peers. Analytical data is divided according to the number of subscribers.
The end result is a report that shows the degree of subscriber activity (comments on posts, views, organic access, and reposting to other community pages and channels). By constantly monitoring the reports, you can draw your own conclusions about which topic your audience likes the most.
Service pluses:
Analysis of viral views of posts;
It is not just the comparison of pages – the organic growth of the group (as a percentage of the number of subscribers) is analyzed;
Interface in English;
All analytics are given for one, three or six months;
Comments under the posts and activity are shown in the graphs.
Popsters
The service is not free – it only gives 7 days of testing and during this time you can only download 10 times. Then you need to choose your monthly rate that suits your needs and capabilities. The minimum cost is 399 rubles, the maximum 1899 rubles. This service also compares your site and analogues (e.g., owned by competitors). You do not need to have an administrator account to work with the service – analytics is based on records that are in the public domain.
Service features:
Sometimes the time setting is lost, the time zone is changed;
View the average volume of posts by bookmarks and media files and when they are published;
Highlights the strengths of competitors' pages;
Compiling top records by number of active user actions;
Analytics are uploaded to an Excel document;
Displays the report by which posts generate the most activity (depending on content: whether or not they are media files).
JagaJam
An unusual service designed for business professionals and SMM agencies. There is no free period for the test and the minimum cost of one month of use is 2700 rubles. The maximum you can pay for the most advanced tariff is 40,000 rubles.
The service has the following features:
30 metric statistics are issued – all this is done for a detailed comparison and analysis of competitors' activity;
Recommendations may appear as to when a new post should be published;
You can get free access to only two features: Top competitors pages by subscriber activity and Top posts by activity. This will give you an idea of ​​who the market leader is and who creates the most user-friendly content.
Free branded accounts are generated automatically – once a day, once a week, for 1 month, 3 months or 6 months.
A comprehensive assessment of the company's position among competitors is shown.
SMMBbox
The service specializes in analyzing posts posted by competitors. He will find the most popular posts by views, comments, reposts and likes and analyze their content. Beginners are given free access for two weeks, after which they will have to choose one of the monthly rates. The minimum payment amount is 299 rubles, the maximum is 599 rubles.
Features:
Can give advice on when to post a post in the community;
Independently finds popular entries on competitors' pages (or only on user-specified pages);
The analytics are poor, the effectiveness of this service can only be assessed at the end of the project;
Re-publishing is done with one click.
LikeAlyzer
Completely free service for personal pages and Facebook community analytics. Independently collects information about user activity and gives advice on how to increase it (including content). This is all done using an algorithm.
Features:
The content plan sets a limit on the maximum number of media files per post so that it can be easily popularized;
Provides advice on business community design and management;
Compares your page / group with analogues and competitors;
If the service freezes directly during the analysis, you will need to clear the cache and restart.
FB statistics
Partially free service that analyzes activity on your page or in your group in real time. "Donut" for $ 3.5 a month makes it possible to automatically post viral posts from one page to another.
Features:
Autorepost is a way to move ready-made posts from old pages to new ones, allowing you to "pour" traffic from one place to another and at the same time stay in the "plus";
Most of the services help those who have several pages on Facebook;
Statistics leave desirable – does not leave even the latest data and only saves for 6 days;
Records all transitions to the site and shows the dynamics of growth or decline.
Output
FaceBook Analytics is a rather complex service that automatically collects data and conducts the analytics itself. In addition, it is free.
AgoraPulse Barometer is an application that compares your page with peers in general and with full organic access. Also free.
PopSters is a service that, in addition to competitor analytics, publishes a plan for the proposed content. It costs from 399 to 1899 rubles per month.
JajaJam is a service for professionals that provides very in-depth analysis. It costs from 2700 to 40,000 per month.
SMMBox – constantly monitors posts in competing groups. It will cost from 299 to 599 rubles per month.
LikeAlyzer is a service that is unlikely to become the main one, but it shows the dynamics of user activity. Free.
FbStatics is a service that helps you popularize several pages at once. You will have to pay $ 3.5 for the "help".
source: gembla